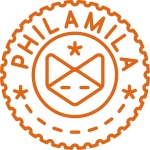 Lots sent:
38
Lots received:
39
Lots in progress:
5
Stars received:
5.00
Country:
Belarus
Languages:
Belarusian, Russian, English
Member since:
27 June 2020
Last activity:
18 September 2021
Hello! I'm from Belarus and interested in postal stamps.

I'm collecting:
1) Europa CEPT
2) WWF
3) BirdLife

mint stamps from all countries. Would be happy to receive these stamps.


But if you don't have them please share something else. All stamps from all over the world are welcomed but it would be great to receive something in full sets. Only one request - please don't send me a single or two stamps from the set, because I don't know what to do with them and I can't send them to others. Thank you for understanding.

Thank you and enjoy your day!


Note!!! The letter from Netherland from D.C. Berkel Groep with number NL-290/NL-298 (it is not clear). I tried to register all numbers after 29* but it doesn't work.