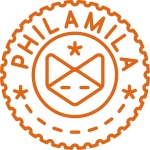 Lots sent:
71
Lots received:
72
Lots in progress:
0
Stars received:
4.99
Country:
United States of America
Languages:
Belarusian, Russian, English
Member since:
27 June 2020
Last activity:
30 July 2022
Hi there! I'm a Belarussian girl currently in the USA.

I'm collecting:
1) Europa CEPT
2) stamps with the logo WWF
3) stamps with the logo BirdLife
4) USA souvenir sheets or sets


mint stamps from all countries. Would be happy to receive these stamps. And one full set will be enough.

Other themes I like:

1) Fauna
2) Space
3) Christmas and New Year

Only one request - please don't send me stamps in a NOT complete set (because I don't know what to do with it and I can't send it to others).

I know some stamps in a set could be more expensive, please feel free to reduce the count of stamps. Thank you for understanding.


Thank you and enjoy your day!