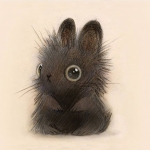 Lots sent:
23
Lots received:
25
Lots in progress:
1
Stars received:
5.00
Country:
Russia
Languages:
Russian, English, Español, ein bisschen Deutsch
Member since:
10 January 2021
Last activity:
14 January 2022
My name is Irina, I am from St. Petersburg and I'm collecting stamps with Royalties, my collection is tiny and now consists of about 30 stamps.

Also I like stamps (preferably modern) with animals, flowers and plants, historical, mythological subjects, works of art, landmarks and famous sights.

If you are from Czech Republiс, I would be happy to receive stamps with Josef Lada's pictures, I like his drawings and stories very much!