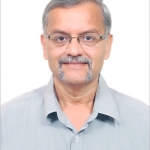 Lots sent:
93
Lots received:
98
Lots in progress:
7
Stars received:
4.94
Country:
India
Languages:
English
Member since:
27 November 2019
Last activity:
18 November 2022
I am 56 yrs of age and I have been collecting stamps since 1975.
I collect stamps on famous personalities, Business Leaders, Social Messages, Colleges and Universities. I also collect stamps in full sets ( irrespective of the theme)

I have a good collection on mint commemorative stamps of India and I will be sending these stamps to my exchange partners.

I like to have long term friendship and exchanges with people from all over the world.