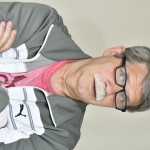 Lots sent:
8
Lots received:
6
Lots in progress:
1
Stars received:
4.50
Country:
Israel
Languages:
Russian English
Member since:
19 May 2021
Last activity:
19 October 2021
Hey! I am from ISRAEL and interested in postage stamps.

All brands from all over the world are welcome. It would be great to get something in full kits. I know that some stamps in the set may be more expensive than others, so please reduce the number of stamps accordingly.


PS Please do not send me the USSR stamps, if you can, I have too many of them. Thank you!

I would like topics like this:
Dogs. Biatlon. Chernobyl. Maximum card.