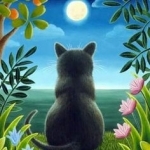 Lots sent:
57
Lots received:
61
Lots in progress:
1
Stars received:
5.00
Country:
Russia
Languages:
Russian, English, Français
Member since:
08 March 2020
Last activity:
23 June 2022
Hello! Greetings from Saransk (Mordovia)!
I would like to receive topics (if it possibly):
— sport,
— aviation / planes / balloons,
— French Revolution,
— New Year, Christmas,
— rabbits / hares,
— flora and fauna.
And another cute stamps :)
You can also send me stamps from USSR and Russia.
Please, use a paper or postcards inside envelope for better density (to protect the stamps).
Good luck!