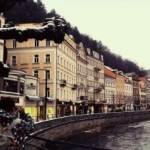 Lots sent:
3
Lots received:
2
Lots in progress:
0
Stars received:
4.00
Country:
Taiwan
Languages:
ENGLISH AND CHINESE
Member since:
30 October 2016
Last activity:
17 February 2019
Hello!
I'm Wendy
My English is not well, but I will try my best and to write every postcard carefully.
I collecting postcrossing stamps, X'mas stamps , used stamps , airmail stickers (label) ,PAR AVION , PRIORITAIRE , PRIORITY stickers , Starbucks reserve coffee sample(paper) cards, Starbucks gift cards......

Of course, this is just suggestions and I'll be glad of any stamps.
The same way I would be pleased if you write something about yourself or your native language.

Thanks!
Last 10 exchanges received
Id
From
Date
Duration
Stars

volgodonets
Russia
23 January 2019
17 February 2019
24 days
5

beagle0321
Taiwan
02 December 2016
07 December 2016
5 days
5