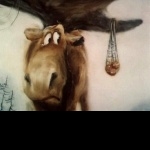 Lots sent:
48
Lots received:
43
Lots in progress:
1
Stars received:
5.00
Country:
Russia
Languages:
English, Russian
Member since:
17 June 2019
Last activity:
12 September 2020
I collect stamps of China and other countries . Particularly interested after 2000 . I would especially be delighted by the beautifully designed postal envelope with art large postage stamps.
A big request not to send postage stamps until 2000, following countries Germany, France, Poland, Czechoslovakia, Cuba, Mongolia. Also the brands of China from 1993 to 2013. I already have these postage stamps. Hope for understanding! I will be glad to a couple of postage stamps from your country after 2010!
I am very interested in the direct exchange of annual sets of my country at face value of postage stamps MNH according to the exchange rate for today. Need China after 2013, Germany after 2015, France after 2012. Ready to be the first to send full annual sets of my country after 2010 at face value.