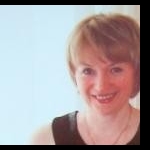 Lots sent:
2
Lots received:
2
Lots in progress:
3
Stars received:
3.50
Country:
Russia
Member since:
25 December 2017
Last activity:
19 April 2018
Collect stamps of USSR and Russia priority (1992 - 2001), Azores, Aland Islands, Bosnia and Herzegovina, Guernsey, Gibraltar, Greenland, Kosovo, Liechtenstein, Madeira, Monaco and other countries of the world.
Also collect the coupons(banknotes) and coins.

Коллекционирую марки России (приоритет 1992- 2001 гг), Азорские, Аландские острова, Босния и Герцоговина, Гернси, Гибралтар, Гренландия, Косово, Лихтенштейн, Мадейра, Монако и других стран мира.
Так же коллекционирую боны(банкноты) и монеты.