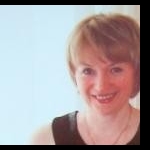 Lots sent:
7
Lots received:
7
Lots in progress:
3
Stars received:
4.14
Country:
Russia
Languages:
Russian English
Member since:
25 December 2017
Last activity:
21 October 2018
Collect stamps of USSR and Russia priority (1992 - 2001), Abu Dhabi, Australian States, Austrian occupation of Bosnia and Herzegovina, Austria - foreign offices-Occupation, Aden, Aden protectorates, Ajman, Azores Islands, Bosnia and Herzegovina, Kosovo, Madeira,Alderney, Aegean Islands, the UN office USA, Saarland, Fiume, Montenegro, and other countries of the world.
Also collect the coupons(banknotes), coins and badges.

Коллекционирую марки России (приоритет 1992- 2001г), СССР, Абу- Даби, Австралийские штаты, Австрийская оккупация Боснии и Герцоговины, Австрия-зарубежные отделения-Оккупация, Аден, Аден-протектораты, Аджман, Азорские острова, Босния и Герцоговина, Косово, Мадейра, Олдерни, острова Эгейского моря, офис ООН США, Саар, Фиуме, Черногория, и др. стран мира.
Так же коллекционирую боны(банкноты), монеты и значки.